There's something special about reclaimed wood. It has a story, a background, an aura of intrigue about it. And when you're building your dream home, whether it's a 200 square foot Tiny House in Colorado or a McMansion outside of Philly, you want that sense of place in your own home.
There are so many 'polished' cookie cutter type hardwood flooring options out there…they all look dime a dozen and don't seem to offer any charm or characteristics of their own to the design.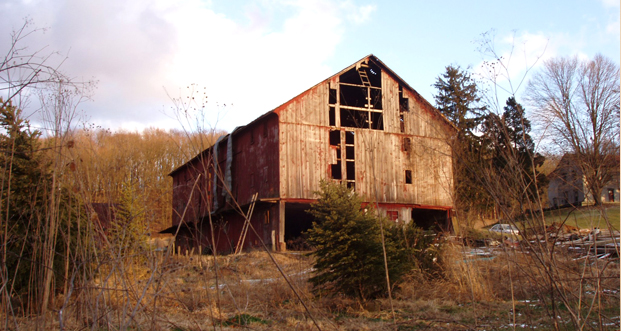 Reclaimed or 'rescued' hardwood flooring, however, is a design element in itself. Trestlewood is a boutique wood product company specializing in beautiful, distinctive wood with a history. They have everything from antique flooring, timbers, siding, mantels and anything else you might need for your rustic chic cabin. The rustic chic look of antique skip planed oak salvaged from a tobacco barn adds so much warmth to an environment.
The brand name Trestlewood comes from the Lucin Cutoff railroad trestle of Utah's Great Salt Lake. The trestle was last used in the late '50s after it was replaced by a solid fill causeway and was abandoned—but not forever.
The salvage, remanufacturing and marketing of the wood from the trestle gave it new life and led the way for the Trestlewood brand to rescue all sorts of rescued wood from bridges, barns, pipelines and all sorts of forgotten structures. Why cut down new trees when you can reclaim a bit of nature and reincarnate something beautiful?
Installing reclaimed wood is not without its own challenges—but the end result is so worth it. A little extra money, time and energy go a long way here. And with a brand like Trestlewood you can trust that the wood has been properly restored to heirloom quality…pretty important for an investment this big.
Reclaimed wood is actually stronger than virgin wood, since old-growth timber is stronger than wood extracted from first-generation. And you get the feel good fun of being eco-friendly—no choosing the lesser of two evils here. Usually it's an option of petroleum-based synthetics of newly milled stone or wood. This is definitely the most sustainable choice.
At the end of the day, your castle is your retreat and the greatest reflection of you as a person. Every detail should add to your story. Whether it's an old-growth Doug fir beam from an abandoned warehouse or an exotic Asian hardwood crate shipped from overseas, reclaimed timber adds character and a sense of heritage to every project, and each one-of-a-kind floor has its own unique character and amazing story that will speak to you.
Who knew hardwood floors could be so sexy?