Fine whisk(e)y, like explosives, aren't fit for just any old person to handle. They require a bit of respect, a dash of daring, and a patient palate. These fine whiskies are for sipping… save the cellar whiskey for shots with the boys. We've hand-selected four whiskies specifically for a gentlemens evening. Think James Joyce, Dylan Thomas, Clint Eastwood, Ernest Hemingway….Whiskey just makes sense. Bring back the nightcap.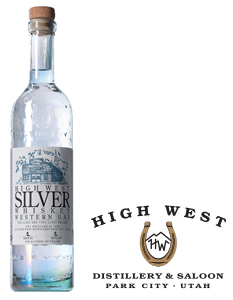 High West | Silver Western Oat. In the little town of Park City, Utah lies High West, the only distillery in the state since 1870. High West is the world's only ski-in distillery, boasts the only Bourbon and Rye blend (Bourye), the world's only barrel aged Manhattan in a bottle, the world's only American Rye whiskey aged in used cooperage, the list goes on and on. They are unique alright…a bit of a Brigadoon in the dusty and literally dry state that isn't exactly known for its booze. David Perkins, High West Proprietor & Distiller, on his love of the industry and favorite part of distilling, 'Making good Whiskey is a combination of cooking and chemistry.  I love tasting the product of my labor and being in a barrel warehouse. There is nothing like the smell of caramel and vanilla in the air.' We fell head over heels for this Silver Western Oat…the only silver to make the list! How does David take his whiskey? 'All ways.  Neat.  On ice.  With fresh lemon juice, with sweet vermouth… But at the end of the night it's always neat.' New to silver whiskey? Check out High West's recommends. MSRP $39.99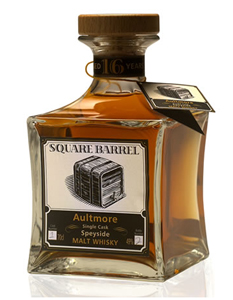 Square Barrel | Aultmore Malt Whisky. Square Barrel's only whisky is a 16 year old Aultmore from Speyside (for the less discerning connoisseurs, whiskies from Scotland are spelled without the 'e'). The uniqueness is in the shape of their casks. They are the only people in the world who actually produce a Square Barrel. Because there is a greater surface area of the oak root touching the whisky as it's maturing there is more contact between the root and the spirit and it improves the flavors and aromas of the whisky. This is a seriously collectible item. In the early 1850's, a young sea captain named Ross James Chapman invented square barrel storage, but it didn't catch on due to the lack of efficacy when the shiphands tried to roll the barrels out of cargo (#fail). Today, we have ways to get around that. Donald Crawford of Square Barrel says 'It's a unique and collectable product, as well as a fantastic tasting whisky. Even making the casks, there are only a few coopers who have mastered the technique—we're lucky enough to have one.' Square Barrel tops off inventory at 5 or 6 barrels a year, with 320 bottles a cask. The Aultmore is hardly subtle, but if you like them bright, brassy and oak emboldened, this collector's top shelf spirit certainly does the trick. How does Donald drink his whisky? Straight out of the bottle. MSRP £81.68
Tuthilltown | Hudson Single Malt Whiskey.  Home to New York's first whiskey distillery since prohibition. Tuthilltown is a boutique distillery known for using local Hudson Valley farms and orchards to create their Whiskey, Vodka and Rum. Ralph Erenzo, Distiller & Partner lives by the company motto, 'Think globally, drink locally,' by advocating sustainable agriculture in an environmentally friendly way, working with local farms and actively pursuing a greener distillation process. Whiskey distilling hippies. I dig it. But how is this eco-friendly distillery's drink? Deliberate. Pure. Addicting. The Hudson Single Malt Whiskey is made semi-traditionally, whole ground barley and not much else. But, unlike it's Scottish cousin, Tuthilltown ages for only 6-10 months and in American oak casks, adding a 'woody' affect to the drink. This Single Malt is the modernization of traditional Scottish and Irish whiskies, reinterpretating flavor & pushing the limits of the future. MSRP $44.49
*Tried & Tested. Alister & Paine practices old-school journalistic integrity. We only write from experience–never press releases. If we haven't tried it and loved it you won't find it in our magazine.